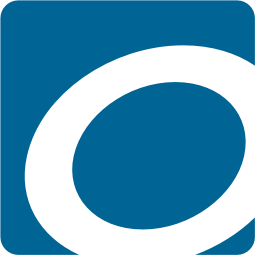 Borrow eBooks and audiobooks – anywhere, anytime.  All you need is a library card!  OverDrive provides access to the most digital content available anywhere.  Check out items from our collection or search the entire OverDrive collection for titles to recommend.
Choose from our selection of "top 55" magazines using RB Digital!  Use your library card to gain unlimited access to complete issues of all our popular magazines.  You can also download their app called RBDigital to gain access.
With the motto of "thoughtful entertainment," Kanopy showcases more than 30,000 of the world's best films, including award–winning documentaries, rare and hard–to–find titles, film festival favorites, indie and classic films, and world cinema.
Computer Skills Center
Video courses are the fastest and easiest way to learn how to use a computer. Use the materials in this center to learn the basics of computers, from searching the Internet to using popular programs for word processing, creating spreadsheets and databases, implementing design, and more. Skill level goes beyond basic to advanced.
Access Gale Virtual Reference Library for all of your reference needs.  Available anytime, easy to access and search material, plus citation support and exporting capabilities!  There are a wide variety of subjects including education, health/medicine, history, environment, business and much more!  If prompted for a password, use pl2612
Access Gale Legal Forms for all of your form needs! Whether it's for real estate, power of attorney, custody, name change or more! Gale is here to provide for all of your legal form needs. If prompted for a password, use pl2612
Mango Languages creates lovable language-learning experiences for libraries, schools, corporations, government agencies, and individuals.  Learning with Mango is organized, practical, and totally painless. And the most important part? It actually works.
Business planning can be a complex and unfamiliar process. Often, entrepreneurs don't know what kind of information they need, where to find it, or how to get started. Gale Business: Plan Builder brings it all together by offering an engaging, step-by-step guided experience–complete with the information and tools needed to move through the entire business development life cycle. The program's intuitive dashboard walks users through the five essential steps of business planning and explains what each activity is, why it is important in the overall process, and how to get started.
Gale Courses offers a wide range of highly interactive, instructor led courses that you can take entirely online.   As a library card holder in good standing, you are entitled to these courses at no cost. Courses run for six weeks and new sessions begin every month.
Miss Humblebee's Academy is a fun, interactive, and award-winning, online kindergarten-readiness learning solution for children ages 3 to 6. With hundreds of lessons in Math, Science and Social Studies, Language and Literacy, Art, and Music, the curriculum increases in difficulty as the user progresses through the program. Miss Humblebee's Academy assess cognitive skills at regular intervals for measurable improvement toward kindergarten readiness and offers a developmental observation checklist allowing parents to review and record social and emotional growth as an additional condition of preparedness. Parents can track their child's learning outcomes through weekly progress reports that are emailed and available online 24/7. Miss Humblebee's Academy can be accessed at the library, home, or on-the-go via smart phones, iPads, and tablets. Approximately twenty percent of the curriculum is available offline in the form of printables and practice worksheets.
Must be utilizing the library's "in-house" connection for full access. ABCmouse.com is a global education initiative of Age of Learning, Inc. with a goal to help children build a strong foundation for future academic success by providing a comprehensive and engaging online curriculum to greatly assist early learners to succeed in pre-k, kindergarten, and early elementary school programs. With more than 9,000+ learning activities and more than 850 lessons,  teaches numbers, addition and subtraction, shapes, patterns, measurements, and more! Games and creative activities make math fun while giving young learners the practice they need to build a strong foundation for success.  This resource is free of charge when accessing through the library! Normal rates are $7.95 per month
Newspaper Archive is a great resource for historical and genealogical information.  A compilation of newspapers from around the world include access to articles dating back to as early as the 1600's up to modern times.  Local historic newspapers include "The Blizzard", "The Derrick" and "Oil City Register".
Explore t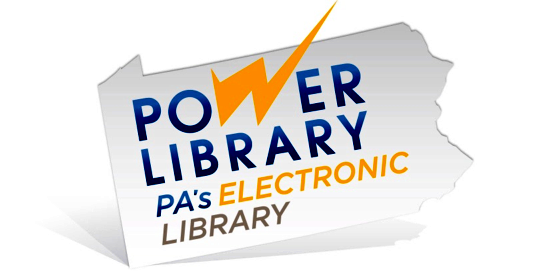 he selection of resources on POWER Library This project is made possible in part by Library Services and Technology Act (LSTA) funds from the U.S. Institute of Museum and Library Services and through Library Access Funds administered by the Office of Commonwealth Libraries, Department of Education, Commonwealth of Pennsylvania, Tom Wolf, Governor.